Tips on visiting the Statue of Liberty on Liberty Island, NY
Check the NPS and StatueCruises website for COVID-19 updates.
The most important tip is to plan 6+ months in advance if you want to go inside the monument. There are several levels in planning your visit.
You need a ferry boat ticket to go from Battery Park, NY or Liberty Park, NJ to get on Liberty Island. Pick correctly!
Tickets go on sale 6 months in advance and on the FIRST DAY of that month.
How much time do you have to devote to one of the world's most iconic statue symbolizing America's freedom? 1 hour, don't go. 1.5-2 hours, ride the ferry, take a few pictures, maybe visit the museum, shop in the huge souvenir shop, and leave. 3 hours can include the crown and museum, you may be cutting it close if you are not on the island by 12:00 noon. 4 hours, much better, you will enjoy the experience much better and may have time to spare even after getting a bite to eat.
When will you go? Summer (June-August) is more crowded as the day goes on and it gets hotter! Fall/Winter (September- February) cool, less crowded to damn cold. Spring (March-May) starting to warm up but not as crowded.
Put your plan into action by buying the ferry tickets from www.statuecruises.com as early as possible. If you want passes to go up and into the crown (the highest you can go, legally) buy early. Spaces are limited and fill up fast.
Tip-crown passes require showing ID to gain access. Your pass MUST have the correct legal name of each visitor. There is no correcting Jeff's name after the fact if his ID is Jeffery.
Crown passes and your ferry pass are picked up at the ticket office before getting in line to clear security. Have a copy of your conformation and have everyone show their ID's with them (if 18 or older). Regular ferry passes are printed at home and you can proceed directly to the shortest line to enter security.
Crown access requires ferry pass possession and wrist band still attached on the wrist.
If you mess up your ticket purchase, especially Crown or Pedestal ticket, repurchase right away with a different credit card and email address. Then email the incorrect purchase confirmation requesting a refund to Statue Cruises. They will not correct your Crown or Pedestal purchase if 3 days later they are sold out.
Don't forget about Ellis Island which is included in the price of the ferry ticket. You don't have to disembark from the ferry boat before returning to NY or NJ. You can island hop or disembark in the opposite direction, just make sure you get on the correct ferry to go back to the other island or the City.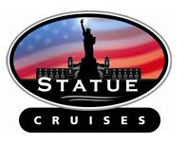 What's the view like from the Crown?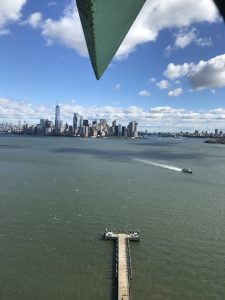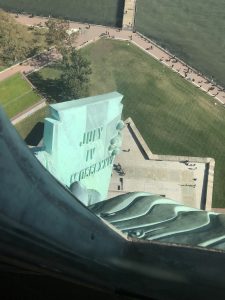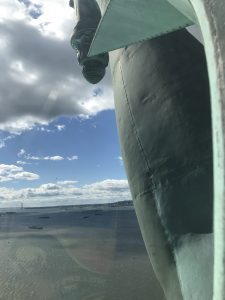 The inside view of the structure supporting the Statue of Liberty is amazing too!